Telephone: (061) 396 683 Email: stnicholasadare@gmail.com
Sport
St. Nicholas' N.S. has a long tradition of involvement in sport. Pupils are encouraged to play a variety of sport with many skills being taught in P.E. classes.
We also welcome coaches from a variety of sporting organisations who teach specialised skills.
We are fortunate to avail of visiting coaches from the GAA and pupils learn skills in Gaelic football, hurling and camogie. Many of our pupils play with local teams and some of our past pupils have represented the county in Cumann na mBunscoil.
We are also fortunate to enjoy the expertise of Barbara Bermingham, youth officer for the FAI. Barbara puts us through our paces and encourages us all to play soccer. Pupils participate in may soccer tournaments during the year including the ever popular 5-a-side Spar inter-schools competition. We are also involved in futsal and the Show Racism the Red Card initiative.
Cricket was first introduced to the school in the 1990's and we still play cricket from time to time. We have been fortunate to welcome coaches from Cricket Ireland to the school and this year the coach worked with pupils in 2nd 3rd 4th 5th and 6th classes. We llok forward to having competitive matches with other schools at the cricket crease in Adare. We are lucky to have a signed cricket bat from one of our previous Irish teams.
We have had hockey coaching as part of P.E. classes in the middle and senior classrooms and we have had golf coaching in the past.
The senior pupils play Spikeball competitively. Spikeball is a form of volleyball and many schools in Ireland now take part in the competitions. Take a look at some of the photos from a Spikeball competition which took place in UL. Well done to two of our teams in making it through to the semi-finals in the mixed section and to one of the teams who made it through to the final. All that practice certainly paid off!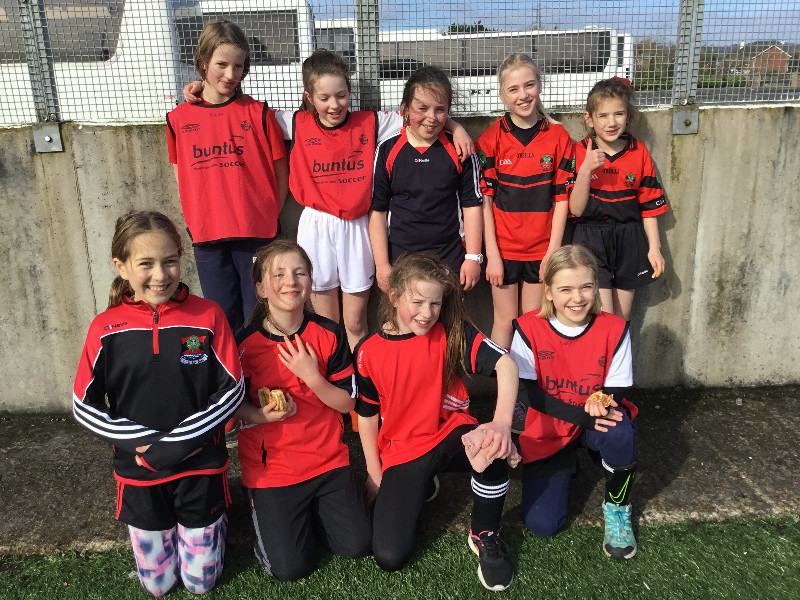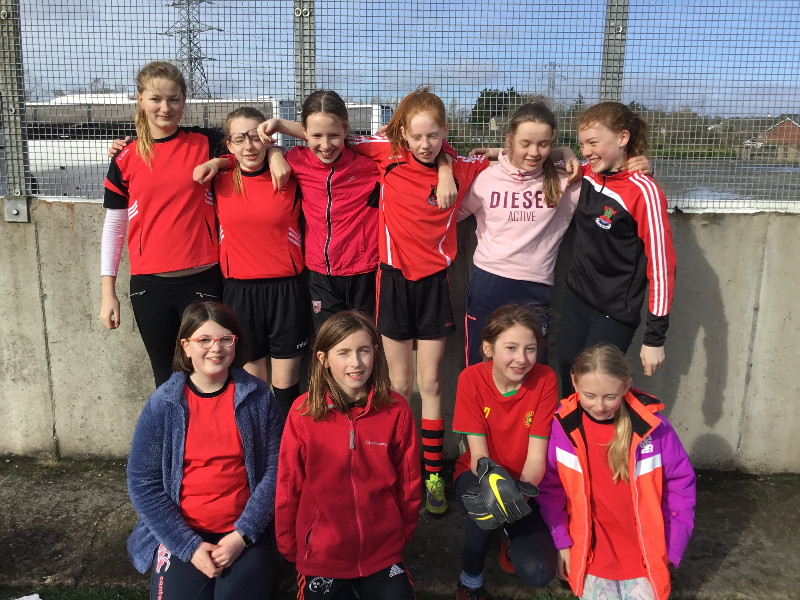 After School Clubs - Chess - Sewing
Depending on interest the school organises a number of after school activities.
In the past we have organised Art classes, French classes and drama classes. At present we have sewing and chess during the week.
Sewing Classes take place on Tuesday afternoons.
Chess Club is for pupils in 2nd to 6th classes who have an interest in chess. We also participate in the Limerick Chess League. Chess Club takes place in the senior classroom on Thursday afternoons.
Trips to Library
Swimming
Swimming certs November 2018 all the pupils who took part in the swimming for 8 weeks.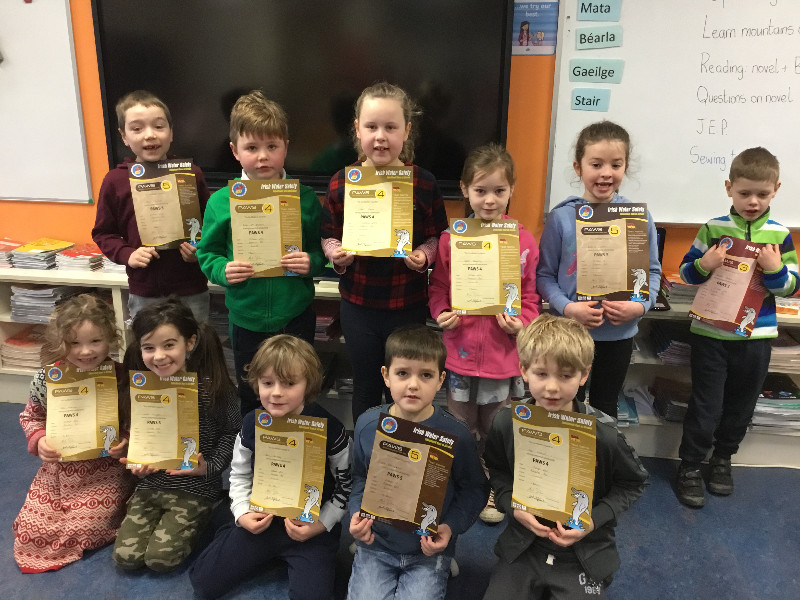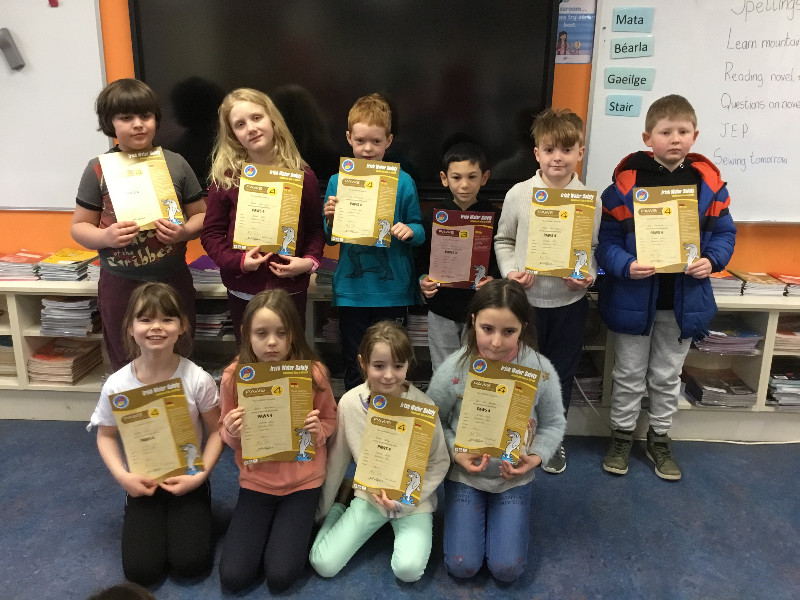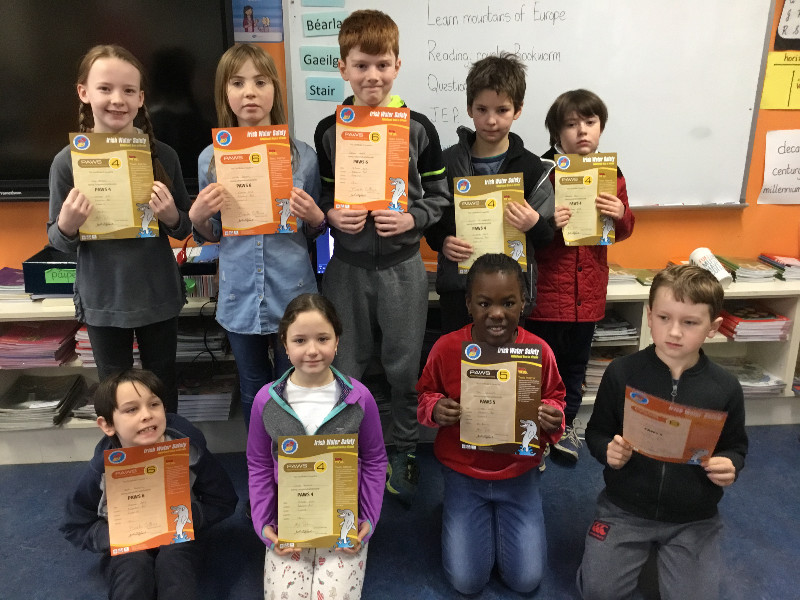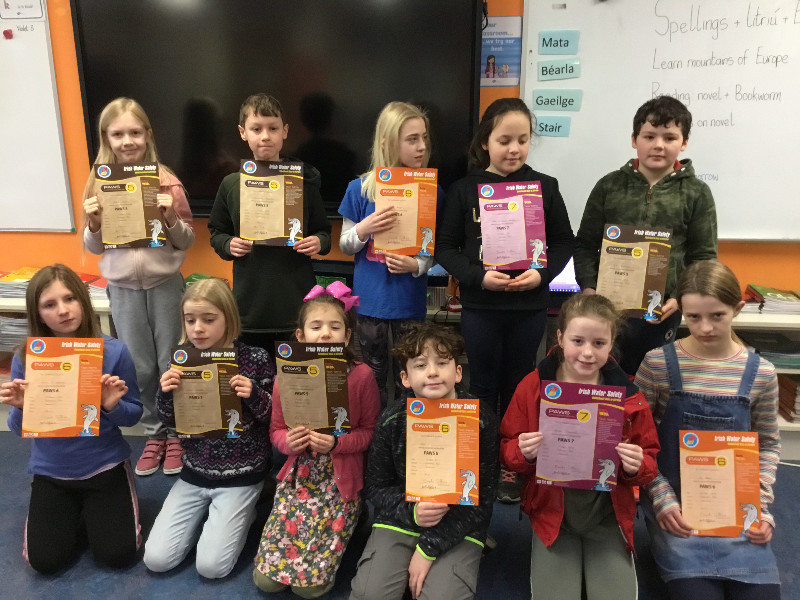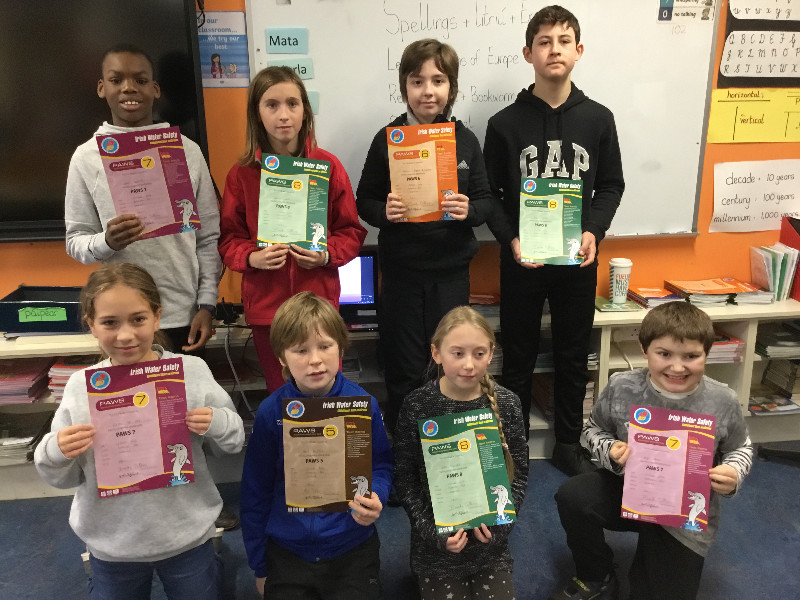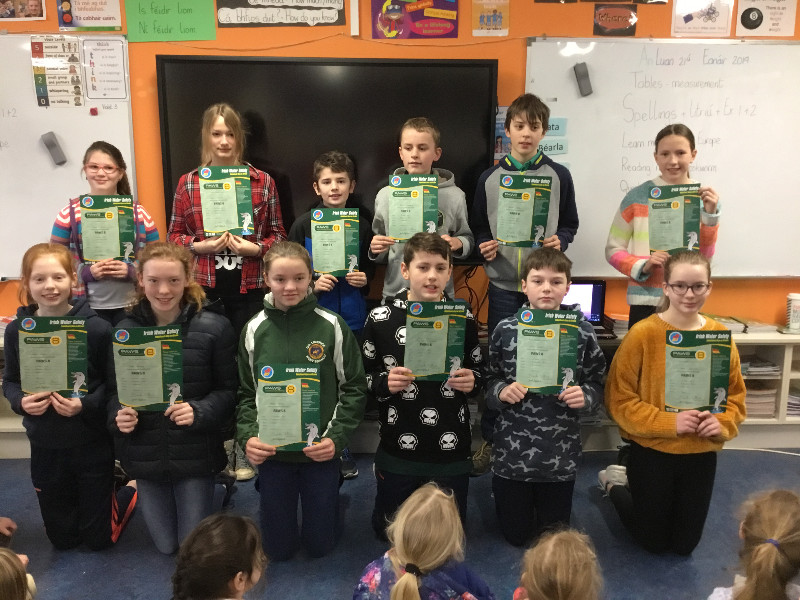 Prize Day
Prize Day is annual event in the school. Every pupil is awarded a prize for their best efforts and contribution to the school. An invited guest presents the prizes and afterward 6th class pupils organise afternoon tea for parents and guests in aid of a local or national charity.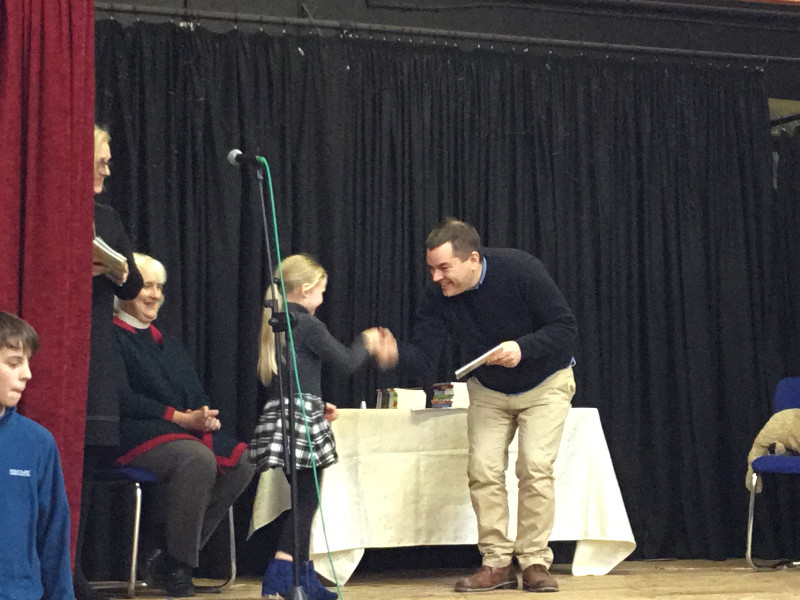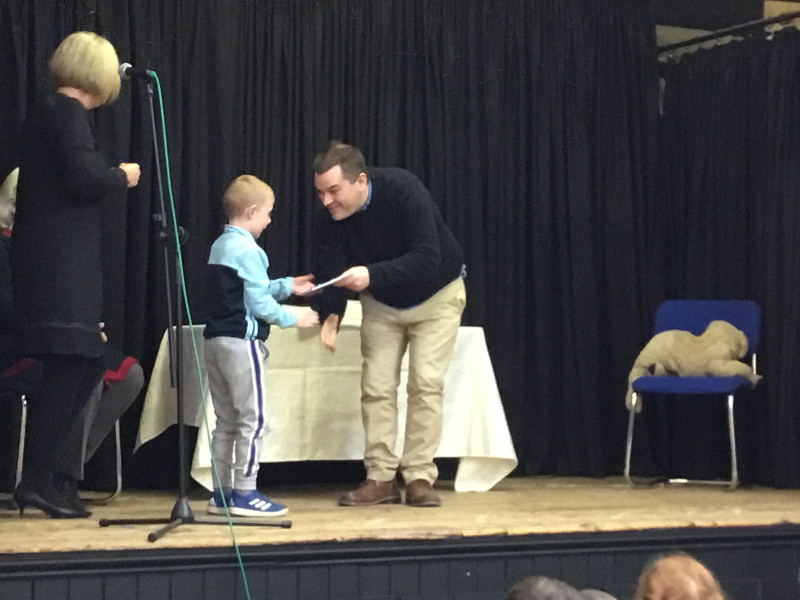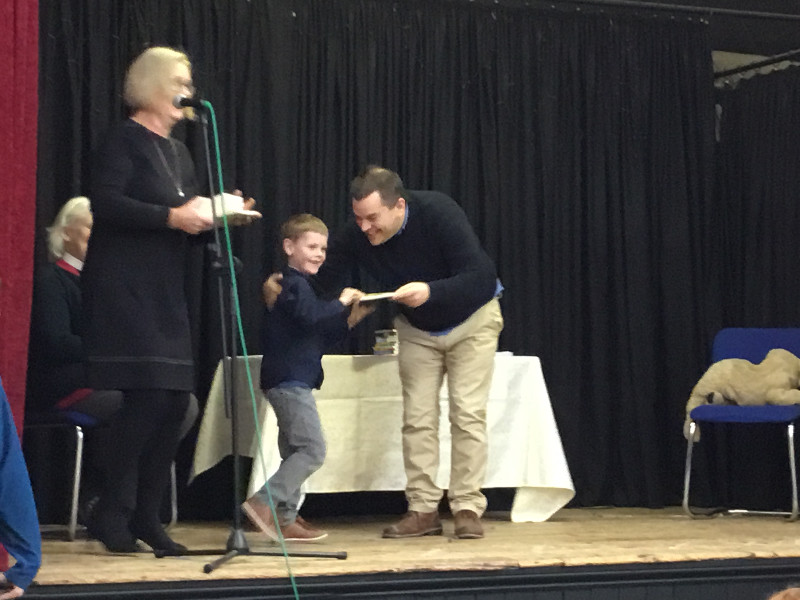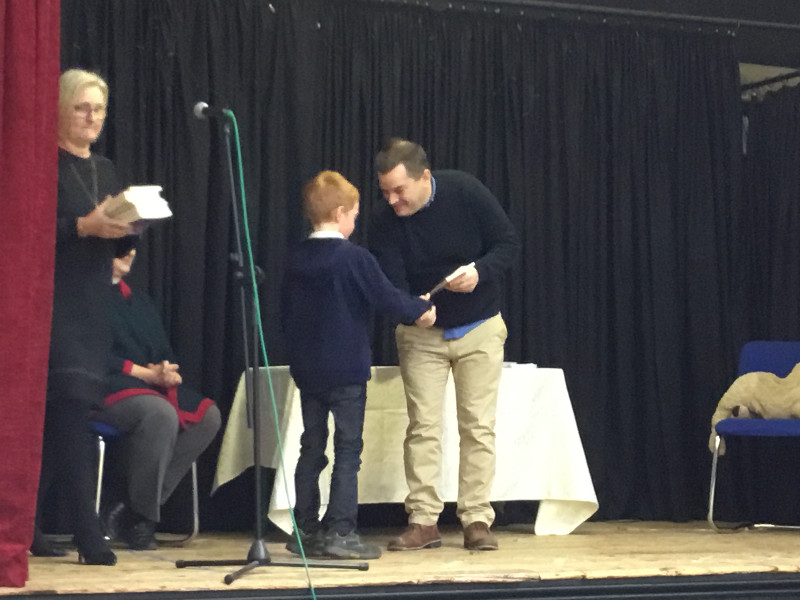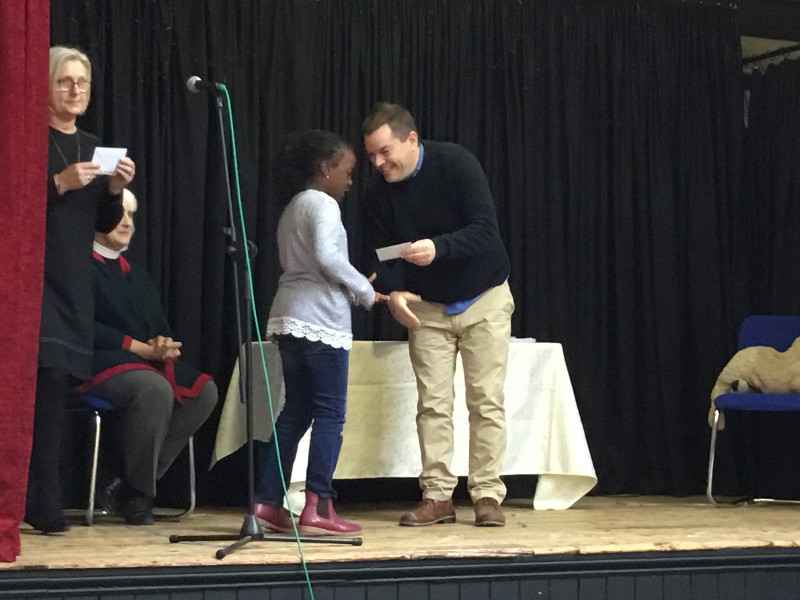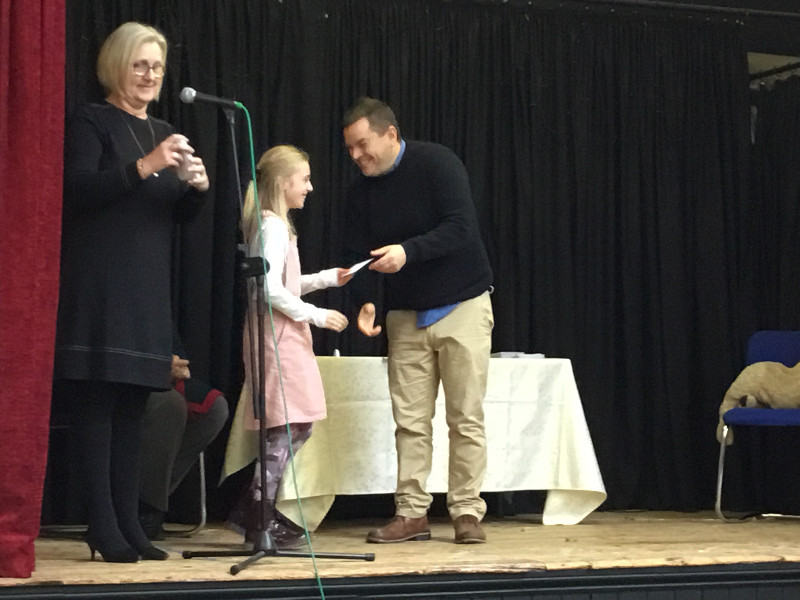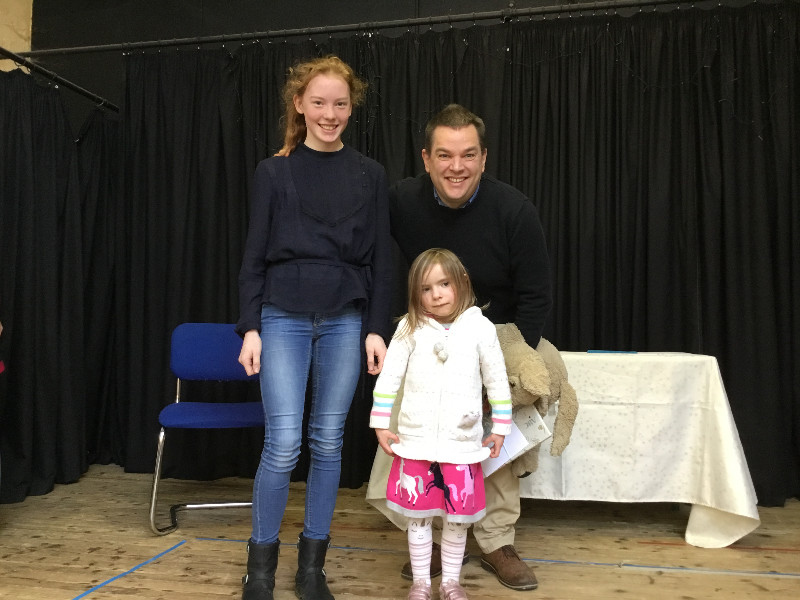 Christmas Plays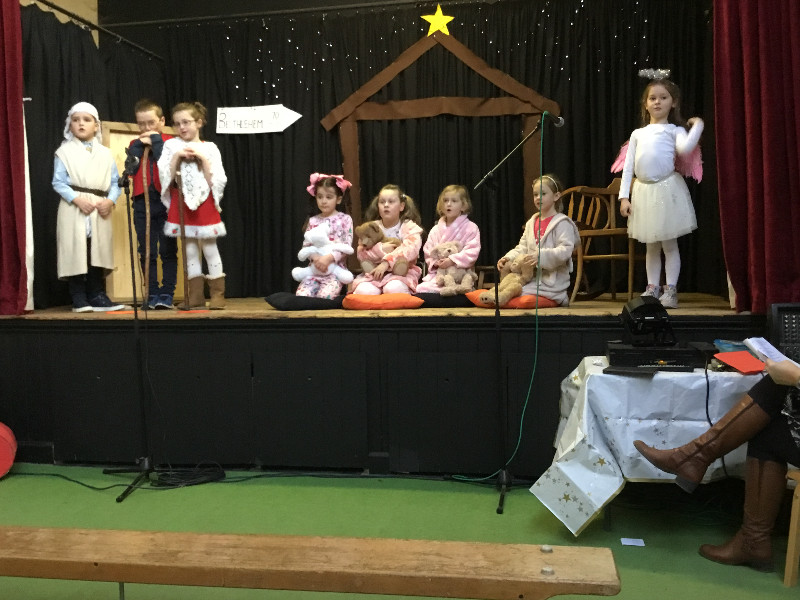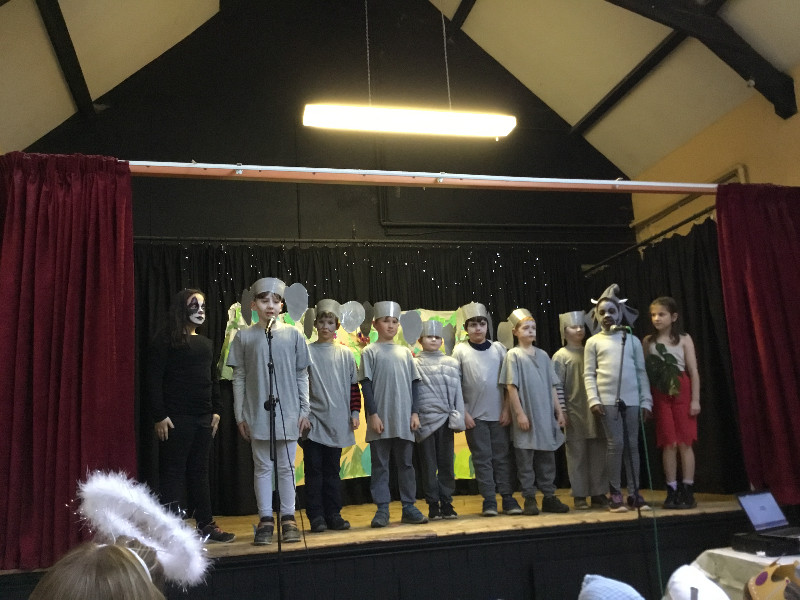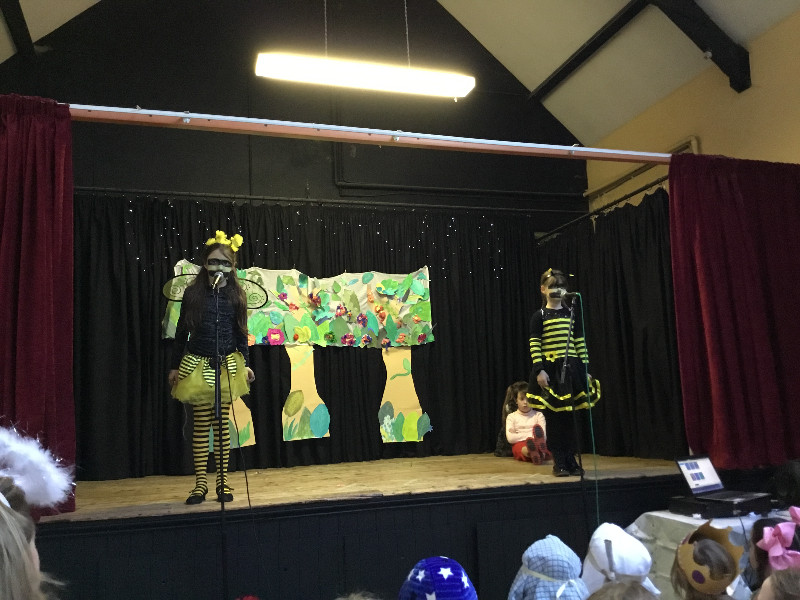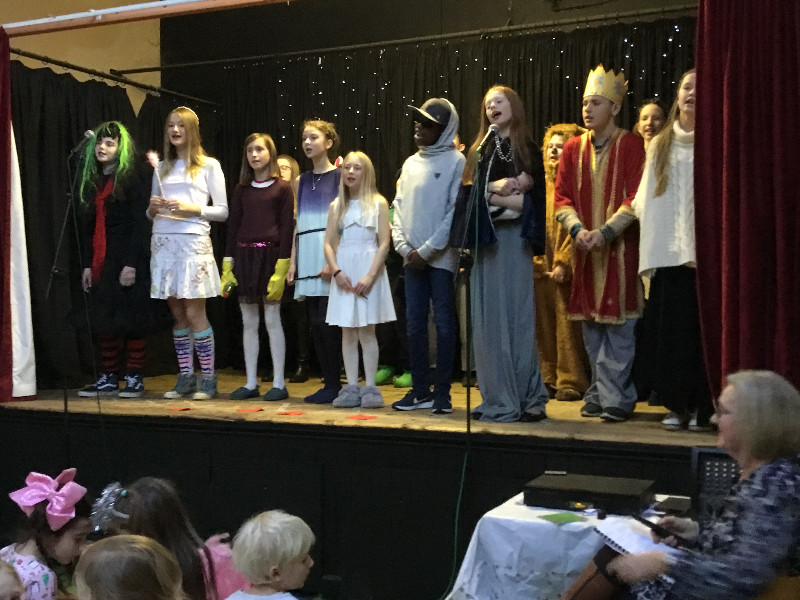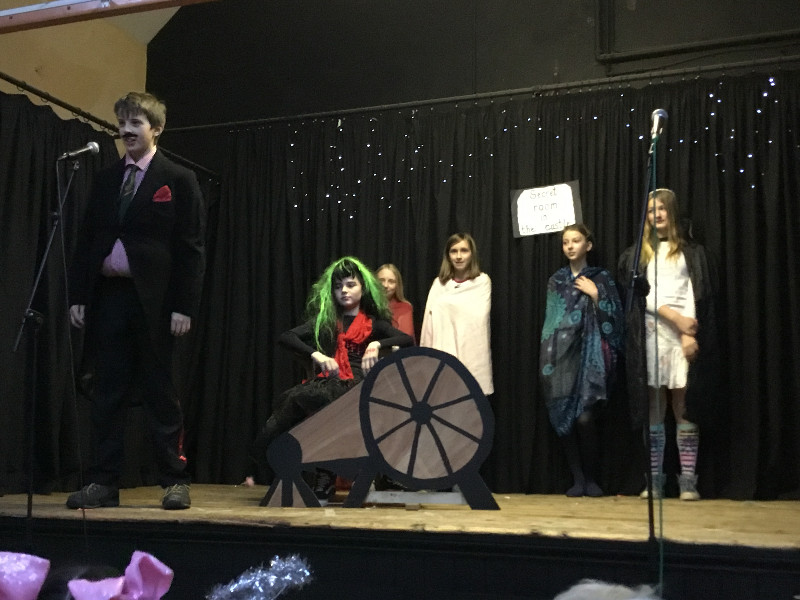 School Assemblies
Every morning pupils and teachers gather together for a short assembly, a time to welcome a new day, sing a chorus, say a prayer together and celebrate birthdays and special achievements. This is a wonderful way to begin each school day.
School Garden
We are very fortunate to be situated on the backs of the River Maigue and beside an Augustinian Abbey. The area is rich in diversity and we have developed a formal school garden along with an informal garden where wild flowers and plants are allowed to thrive. In our formal garden we have created a 'Bug Hotel' and some vegetable and flower patches. Thanks to the expertise of our school secretary, Jayne, this is now well established. Barnaby, the school scarecrow keeps an eye on the garden when we have all gone home.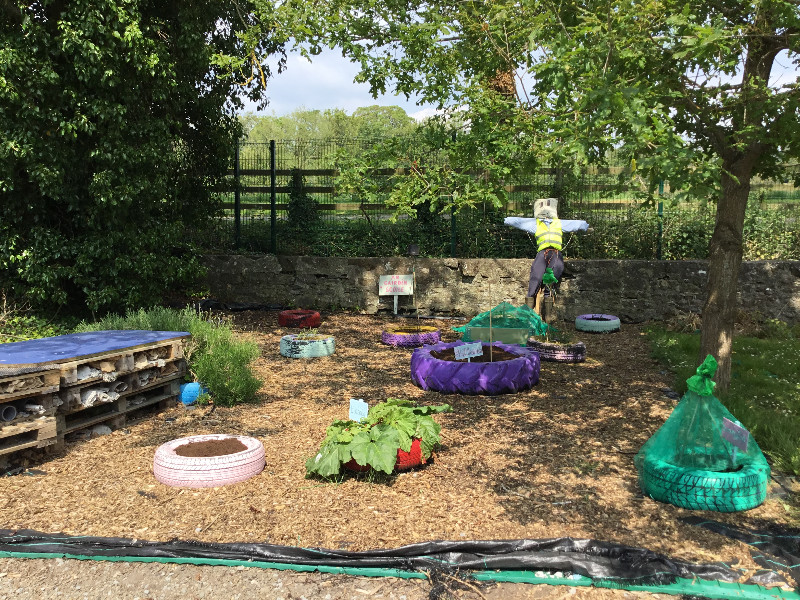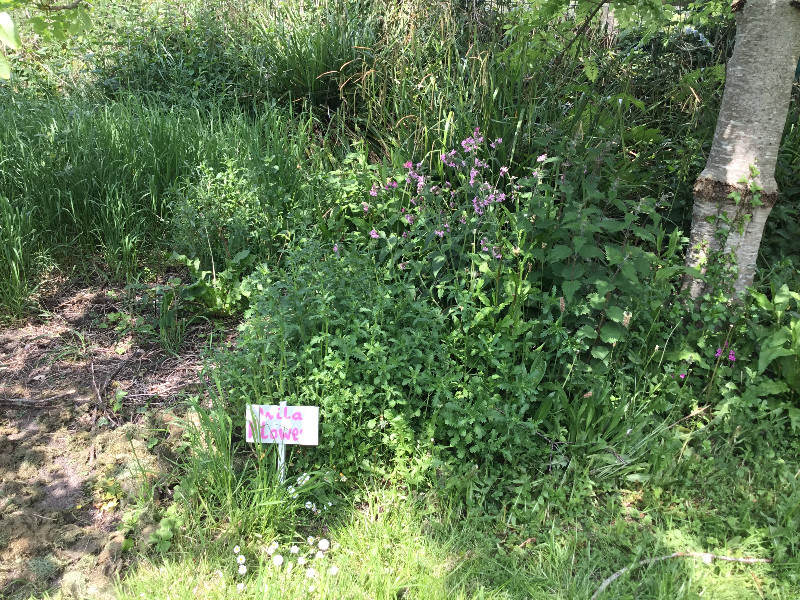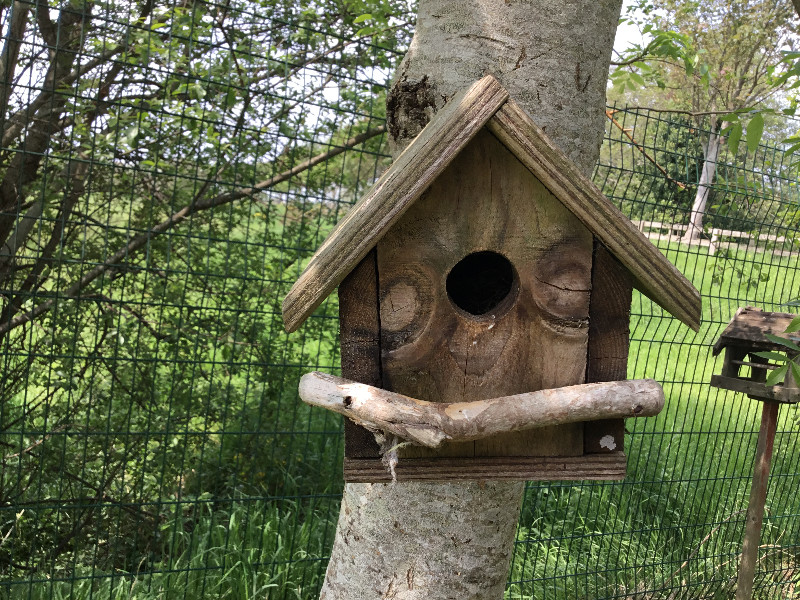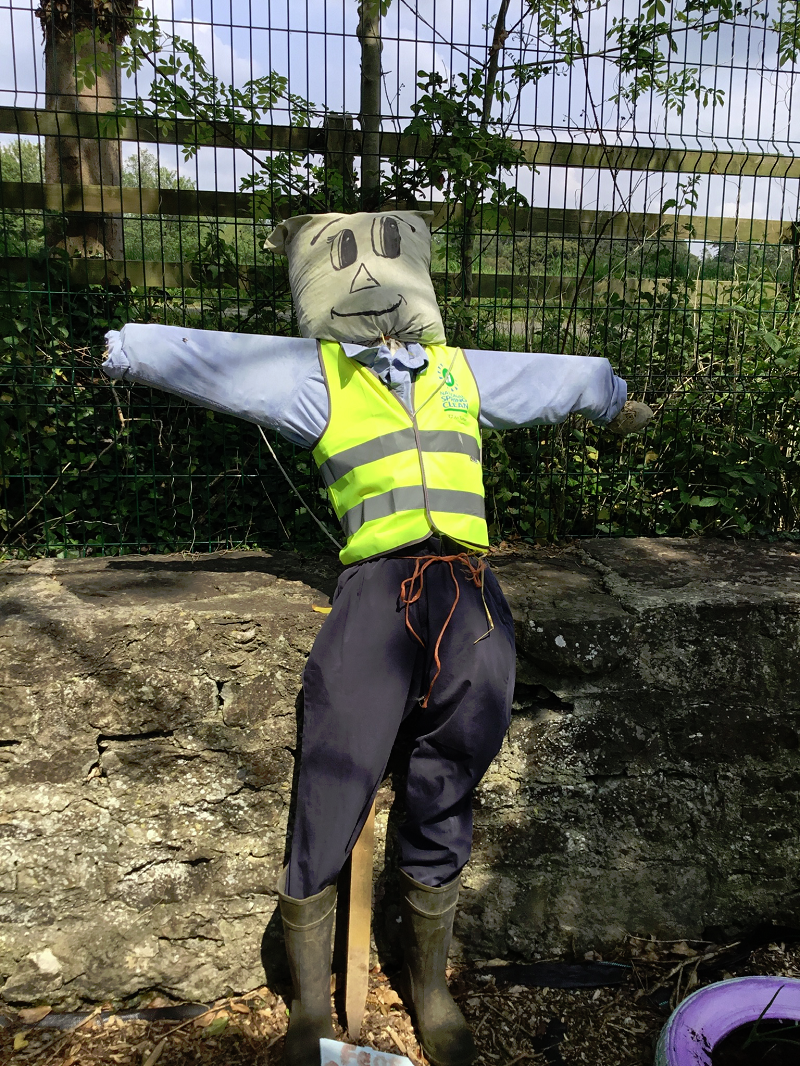 Talent Show
Pupils are encouraged to take part in our annual Talent Show at the end of June. This takes place on the stage in the hall and parents are invited to come along. The audience is entertained by singing, dancing, music, poetry, magic acts and drama to name but a few. All talents are appreciated.